On Sunday March 27, 2011 my 4 year old son married his long time friend an older girl.  I expected this day to be magic, but never in a million years did I know being the mother of the groom would make me so sappy.  These two crazy kids planned the whole thing, and it was officiated by Jakob's uncle and Ashchlyn's brother in-law, my brother Ernie.  It was a wonderful ceremony with promises & rings, but they could not be done quick enough because Jake wanted to get to the ice cream cake!!     
My Favorite Wedding Party….EVER,   Marky D was the Best Man and Ms. Juli was the Maid of Honor.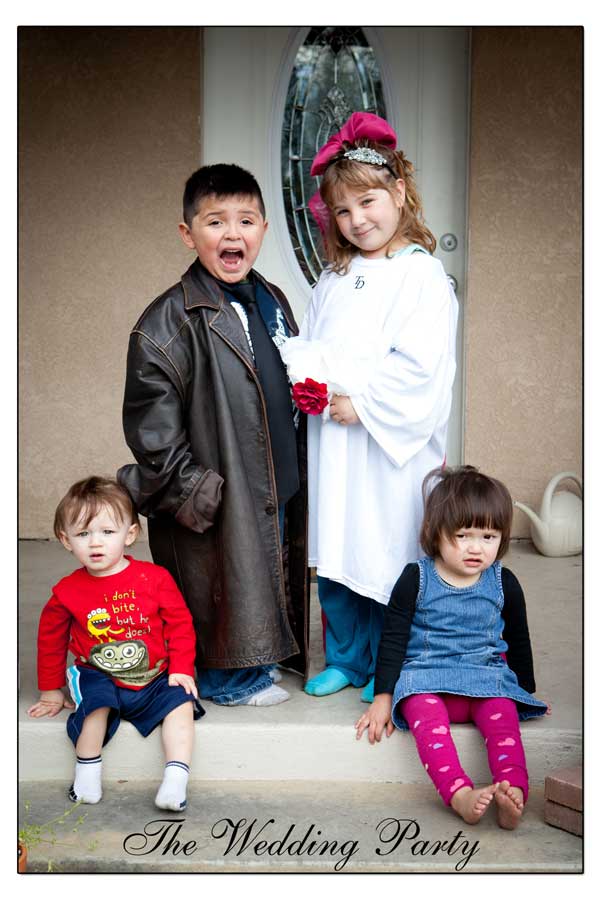 Cheers to the happy couple, may they have a lifetime of magical moments and play dates!!